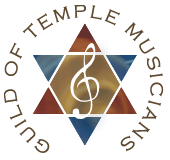 An affiliate of the American Conference of Cantors. Made up of music directors, choral conductors, composers, music educators, choir members, organists, keyboardists, guitarists, cantors, cantorial soloists, songleaders, and anyone who makes music in celebration of Jewish Worship. 
We are a diverse group of dedicated musicians of varying degrees of training, education, and capability joined in one cause – protecting, preserving, creating, and teaching the myriad and majesty of Jewish music.
We are musicians from all walks of life, and at all levels of training, both liturgically and musically. Regardless of our backgrounds, regardless of our professional status, we are committed towards personal improvement and the musical development of Jewish music and the Jewish people.
We are a vast network of talented, energetic, and devoted individuals who join together to share ideas, network, and support each other.