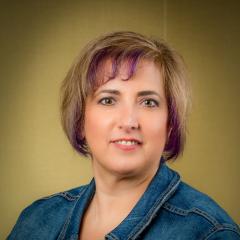 Rachel Roth
Hours:
M - Th: 8:30am - 5pm CT; F: 8:30am - 4pm CT
(Winter hours until 3:30pm)
Rachel Roth (she/her) has worked full time in the Jewish Nonprofit world for over two decades. She serves as the Chief Operating Officer of the American Conference of Cantors and has been with the organization since July 2007. She oversees all aspects of the operations of the ACC and works closely with the Executive Board to fulfill the mission and vision of the organization. In 2014, she was instrumental in the transfer of Transcontinental Music Publications to the ACC. She facilitated the creation of J-License, the only Jewish music licensing agency for synagogues and other nonprofit organizations. 
Ms. Roth serves on the North American Board of the Union for Reform Judaism, the North American and Midwest Boards of the Women for Reform Judaism, the Board for the Church Benefits Association as Chair of the 2021 Annual Conference and has been recently elected to the Steering Committee of the Church Alliance. She is also a 20-year member of NATA, the National Association for Temple Administration. Ms. Roth serves as the Vice President of the Gilberts Police Pension Fund and was awarded the Eight Annual Community Service Award for the Village of Gilberts for her volunteer work with the Village in 2022.
A graduate of Indiana University, Ms. Roth is an active member of the Journalism School's alumni association. In 2014, Ms. Roth completed the Spertus Institute's Master of Arts in Jewish Professional Studies program. In 2021, she completed the Indiana University Kelley School of Business Women in Leadership certificate program. Most recently, Ms. Roth was a member of the inaugural class of Jewish Communal Women's Leadership Project: Claiming the Corner Office.
A certified open water scuba diver, she and her husband, Jonathan Roth, are active members of Temple Chai in Long Grove, Illinois, and live in Suburban Chicago with their Chesapeake Bay Retriever, Chance.