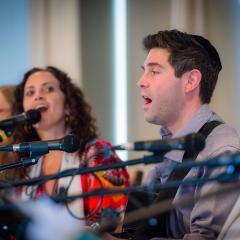 Redesigned ACC Website and Communication Community Launched
August 29, 2023
We are very excited to announce that the ACC website has been redesigned and updated to make it easier to use! The address where you will find the site has not changed. It is available at www.accantors.org. 

Your "old" website login should continue to work. If you're not sure what your login is, it is mostly likely the email address at which you receive your ACC communications. If you don't know your password, simply request a reset on the login page. 
We have reorganized the information by subject matter to make the information you are looking for easier to find. Under each category, you will find helpful information, documents, and links to every department.
We have also added a "Help Center" with links to some of the most popular requests received. We invite you to check the Help Center first as you are looking for updated information. If you don't see a quick link to what you need, fill out the request form at the bottom of the page and someone from the department's staff will reply to you within 24 hours (or the next business day after Shabbat or a holiday).
Another new feature is the Member Quick Links which can be found on the top menu bar. Under the Quick Links, you will find links to the ACC Membership Dues page, Frequently Requested Documents, ACC Directory on ShulCloud, access to the new ACC Tent Community, and other important information. 

We have also improved the search feature for the website. Next to the login/logout button on the top navigation bar, you will find a magnifying glass icon. Click on the icon and type in the topic of your search to see a list of pages where you will find the information you need.
New ACC Community on The URJ Tent Network
We have also migrated our community communication tool from Yammer to a new community group on the URJ's Tent Network. We hope you will find using the new tool, powered by MightNetworks, easier to use. 
In addition to having a private community for all ACC members, you will have access to other communities in the broader URJ Tent. 
Once you have joined the ACC Community Space, you will find a new way of accessing information and having conversations with colleagues. Topics of conversation, documents to share, or questions can be posted by anyone on the "discussion tab." When you post a question or comment, please be sure to add a hashtag from our "highlighted hashtags" list.