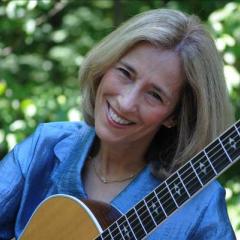 American Conference of Cantors Bestows Honorary Membership on Professor Merri Lovinger Arian, longtime faculty member of Hebrew Union College
April 20, 2023
Schaumburg, IL:  The American Conference of Cantors (ACC) is pleased to announce on March 12, 2023, the Executive Board of the ACC bestowed honorary membership on Professor Merri Lovinger Arian, longtime faculty member of the Hebrew Union College-Jewish Institute of Religion, Debbie Freidman School of Sacred Music (HUC-JIR, DFSSM).
Cantor Seth Warner, ACC President, said, "Merri has instilled in us a drive to explore the sheer possibilities of Jewish music, music pedagogy, liturgical artistry. In doing so, she has given us the tools to think, pray, teach, and sing with whole and realized hearts."
The ACC does not bestow Honorary Membership lightly. Only those who have left an indelible, shining mark of true wisdom on the Reform Cantorate are considered for this honor. Merri has given of herself to the students of the DFSSM so selflessly, so admirably, and so authentically that this Honorary Membership is but a small token of the ACC's appreciation of her efforts to strengthen the Reform Cantorate.
As Merri retires from her fulltime work at the DFSSM, may she and her beloved family go from strength to strength.
Cantor Josh Breitzer, on behalf of Cantor Warner, read the attached message at Merri's retirement celebration. 
Committed. Sacred. Strong. Beautiful. Forward-Facing. The American Conference of Cantors, the largest organization for ordained and certified cantors, is a partner organization to the Union for Reform Judaism. For more information, visit our website at www.accantors.org.